IMPORTANT: Jake (from State Farm) is not with Austin Sheltie Rescue but is available for adoption with a donation to ASR. To adopt Jake please contact John Watson.
I didn't name him – that's all Kathleen. Jake has beautiful markings and a very distinctive strut.
Original Post: 4.5 month old Sheltie puppies to re-home! Currently located in DFW. These handsome boys are Jake (from State Farm) and Phantom. They were a surprise addition to my home, but luckily I have great rescue friends. I adopted their Mom, Shelby, from a show breeder in February. He didn't share that she had been left unattended with two of his in tact males (one blue merle and one tri-color.) 61 days after I picked her up she had 3 beautiful babies in the backseat of my car as I was transporting her (them) to the emergency clinic because I was sure she was having seizures. Nope, not seizures, just 3 beautiful babies. My amazing friend, Kathleen, who helped me pick up my first rescue German Shepherd in 2020 stepped up and raised the whole family (with frequent visits from GrandDad) for their first 6 weeks. Truvy, the only girl, came home to me with her Mom, Shelby Lynn. The boys need their own homes as well.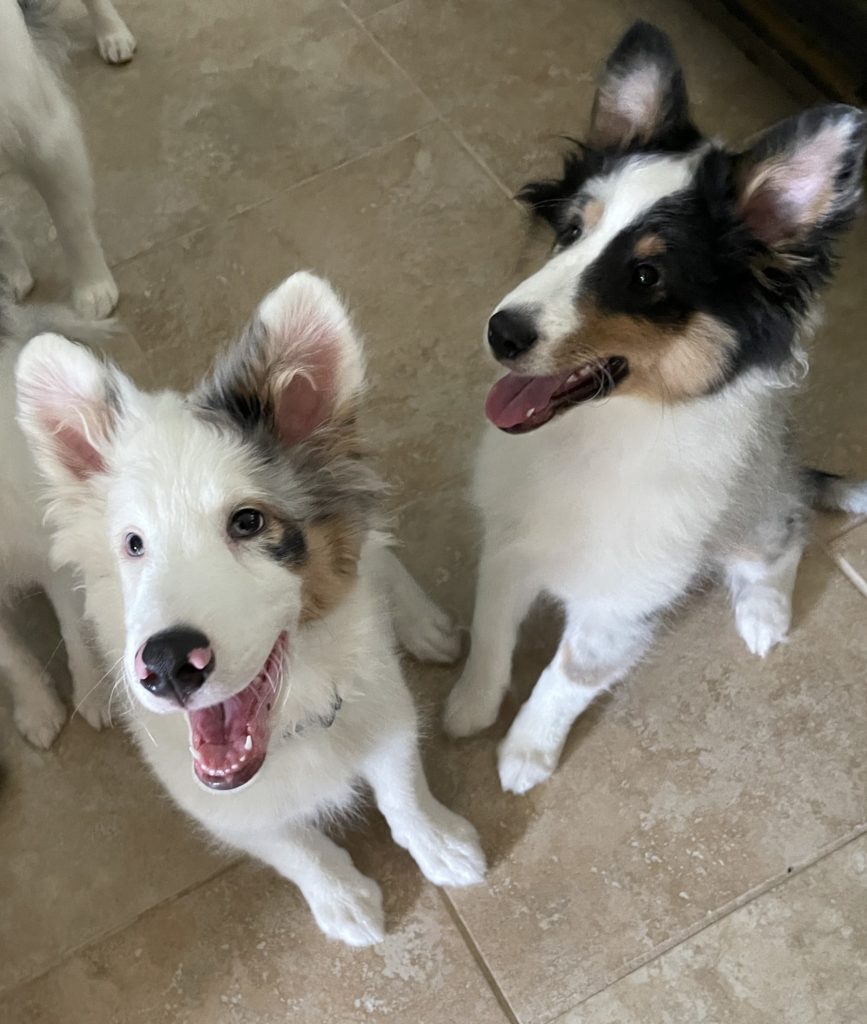 As a rehoming fee, we ask that the adopter donate $500 to Austin Sheltie Rescue Inc.. I will cover the cost of neutering at my vet after their 6 month birthday or the adopter can use their vet and I will reimburse what my vet would charge. I will also have a contract that requires they be returned to me if at any time they need to be rehomed. I will arrange alternates if they outlive me. They have received 3 sets of vaccinations and are current on heartworm and flea/tick preventative.
Contact John via our Facebook Group.